Inflo: Data Driven Audit Engagement Workflow
This guide focuses on the data-driven audit engagement and the related workflows. We will discuss how the introduction of a data-driven audit has naturally led to developments in efficiency and effectiveness for the profession.
Read our free guide where we will compare some of the approaches we have seen
and methodologies used and look to understand how you can apply these practical insights on your audit engagements.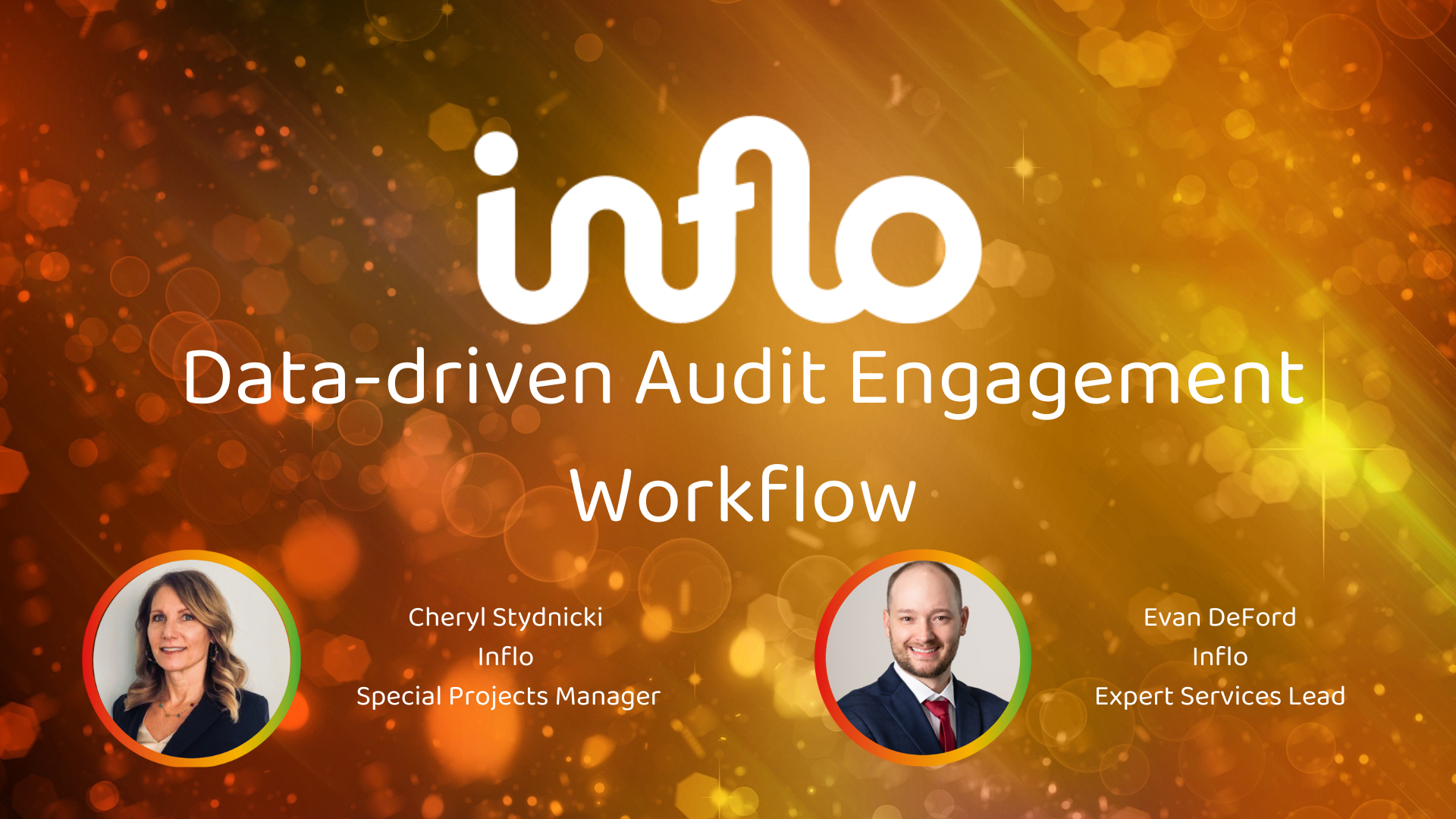 This 18 page guide focuses on the audit workflow milestones:
Planning
Risk Assessment
Substantive Testing
Concluding
Everything you need to know...
The Digital Audit is truly a transformation from start to finish.
Digital transformation is about responding to the impacts of technology and how it will continue to impact us moving forward. Looking at the bigger picture, it also encompasses how we respond to the changes which have occurred in society and our daily lives, our expectations and how our working culture, be it working from an office or from home, can come together and deliver what we need to in business.
For this to all come together, we need to adopt a Digital Mindset and be prepared to adopt change quickly and be adaptive in our ways of working. It is a fresh new way of thinking about traditional ways of working, for example by looking at what has been done historically in a financial statement audit and envisaging what we can do in the future.

FAQs
Why do I need to fill out the information request?
Inflo will always keep your personal information safe. We ask for your information in exchange for a valuable resource in order to;
(a) improve your browsing experience;
(b) send information to you that we think may be of interest to you by email or other means;
(c) send you marketing communications that we think may be of value to you.
Is this really free?
Absolutely Free.
Inflo aims to help accountants grow their value through technology and also by sharing some free knowledge that we hope you'll find useful.