Inflo: ISA 315 Revised: Understanding the changes in the professional standard
In September 2019 the International Audit and Assurance Standards Board approved revisions to ISA 315 Identifying and Assessing the Risks of Material Misstatement ("the revised standard"). The effects of these revisions will require firms to rethink their approach to risk assessment.
Read our free guide to understand the six key changes in the professional standard, and how auditors will need to implement new ways of working to remain compliant.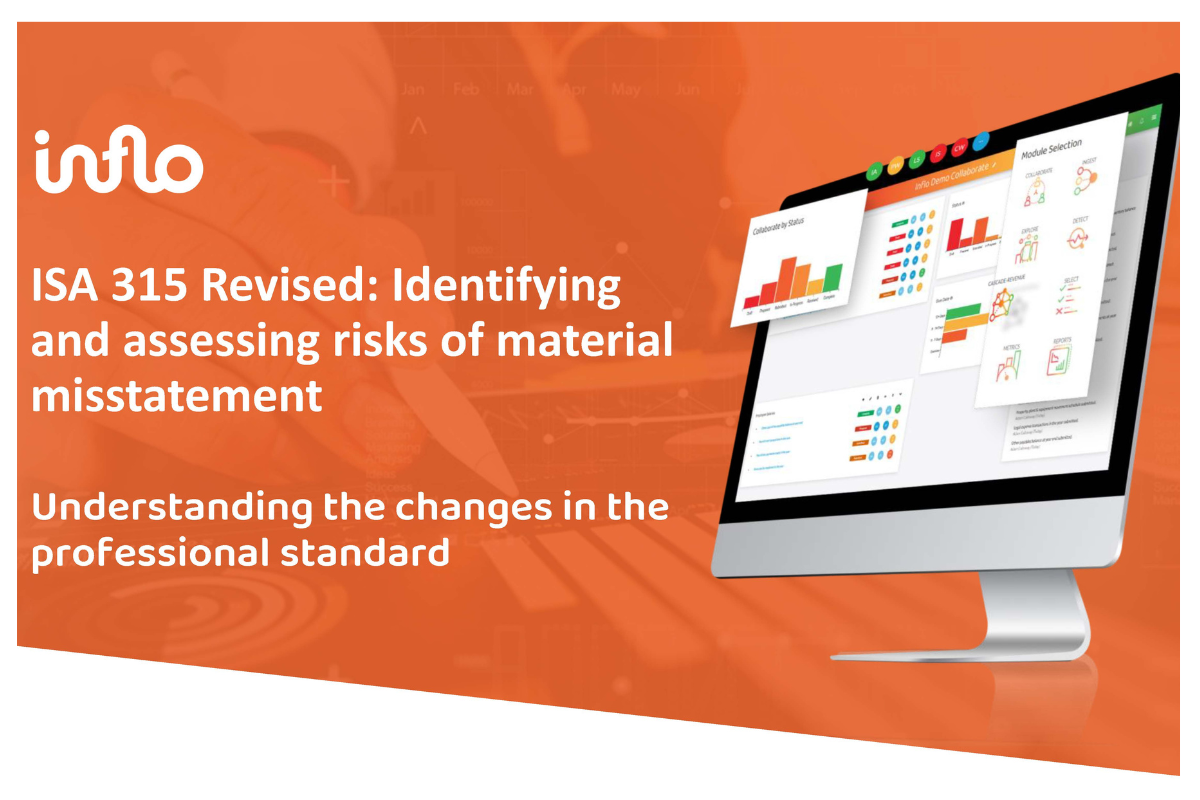 This 13-page guide focuses on key changes in the revision:
Explaining the changes

Implementation timeline

Implementing the changes using technology




Everything you need to know...
The revised standard also establishes more robust requirements and appropriately detailed guidance to drive auditors to perform enhanced risk assessment procedures in a manner commensurate with the size and the nature of the entity The revised standard focuses on enhancing the auditor's approach to understanding the entity, its environment (including its internal control) and risk assessment activities in light of the changing environment.
This guide discusses What needs to be done, Why it needs to be done and how it can be done.

FAQs
Why do I need to fill out the information request?
Inflo will always keep your personal information safe. We ask for your information in exchange for a valuable resource in order to;
(a) improve your browsing experience;
(b) send information to you that we think may be of interest to you by email or other means;
(c) send you marketing communications that we think may be of value to you.
Is this really free?
Absolutely Free.
Inflo aims to help accountants grow their value through technology and also by sharing some free knowledge that we hope you'll find useful.