EXPERIENCE INFLO
Explore how Inflo can help you first-hand through a personal demonstration.
What Happens Next?
One of our senior experience team members will get in touch to learn about your requirements and present the Inflo modules that your firm will benefit from the most.
We'll then arrange a time for one of our Customer Experience Managers to run you and your team through a demo of Inflo.
They'll show you how to make the most of our software's cutting-edge capabilities and interpret it's intuitive dashboards.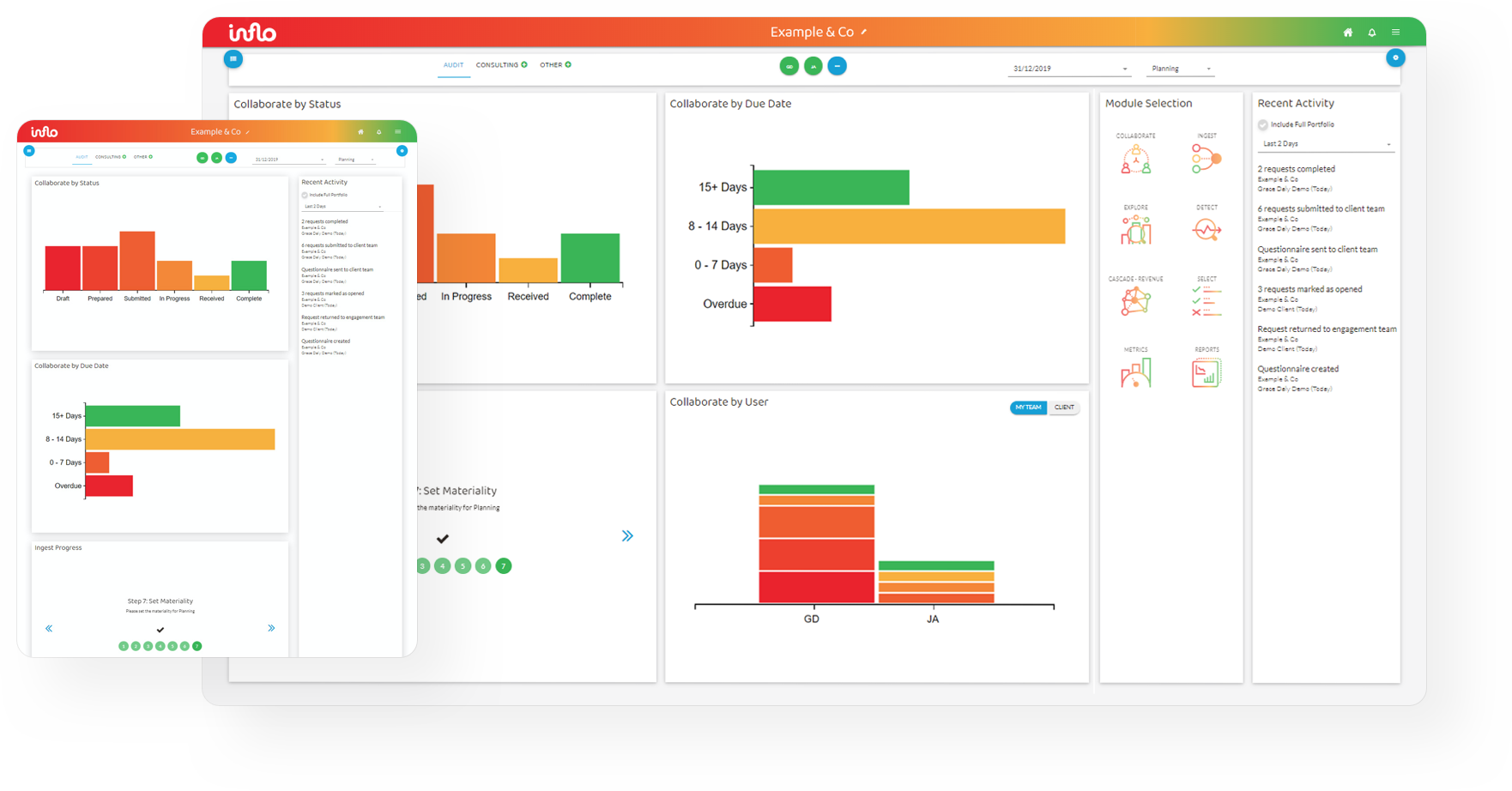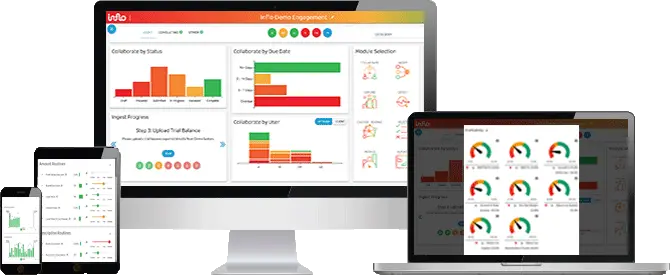 Request a Demo
See how over 25,000 accountants and auditors are attracting new clients and talent with the use of Inflo tools to perform more effective and valuable audit services.

Perform services digitally