VIDEO: In Conversation with...
As part of our series of video conversations with experts from the accounting profession, Inflo CEO Mark Edmondson is joined by Al Anderson to talk all things audit.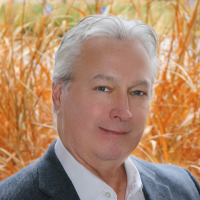 Al Anderson


Founder and President


ACCOUNTabilty Plus
Al Anderson has been recognised multiple times by Accounting Today as one of the Top 100 Most Influential People in our profession. Al's career
in auditing has spanned three decades, having been a partner with two large US firms, serving as a Senior Vice President with the American Institute of CPAs, and most recently is the founder and President of ACCOUNTabilty Plus, one of the world's leading audit consulting firms.
Watch the full one hour, in-depth interview to hear Al's insights into the changes accountants need to be making now to remain competitive, including:

Leveraging data: How tools and technologies are helping forward-thinking firms benefit from a data driven approach to auditing - and how to get started.

Going paperless: Moving away from using technology purely as a repository and harnessing it as a tool to enable more effective and efficient auditing.

Tech and talent: The vital role of technology in attracting tech savvy graduates.

Innovation strategies: How leading firms are carrying out R&D audits to drive innovation.

The accountant of tomorrow: What does the future look like for the accounting profession?

ENTER YOUR DETAILS TO WATCH THE FULL INTERVIEW >>
Watch the full interview:
Download our free guides today...
Don't forget to share this video conversation: