Inflo Digital Audit - The Definitive Guide
The Inflo Digital Audit transforms the external audit process. It takes a truly data-driven approach, while harnessing the power of digital workflow to achieve a more efficient and higher quality audit - yielding a vastly improved staff and client experience.
Read our free guide for a deeper dive in to the Digital Audit.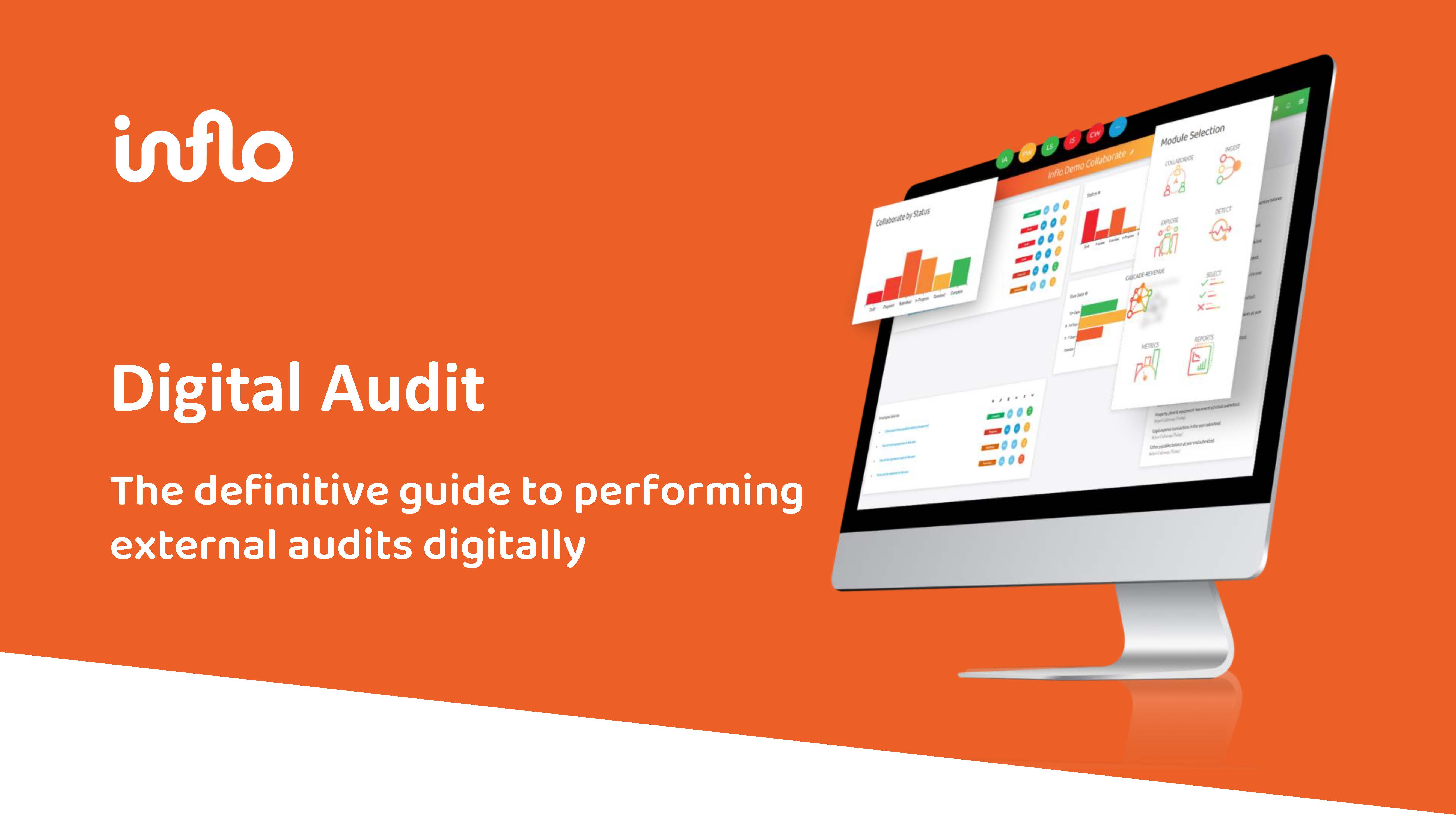 This 13 page guide includes:
Introducing the Inflo Digital Audit

Planning

Risk identification

Audit plan communication and approval

Respond to risk

Concluding

Group engagements

Your new audit approach




Everything you need to know...
The Inflo Digital Audit is uniquely scalable supporting audits of the most complex, publicly listed clients through to the smallest private business, performed by any size audit and accounting firm. The Digital Audit is enhanced through advanced digital and data technologies.
These premium capabilities are seamlessly integrated to the Digital Audit approach and tiered to fit each engagement. Engagement teams can utilize premium functionality on an engagement by engagement basis, selecting the appropriate functionality for each audit they perform.
This guide summarizes some of the key features and functionality across Inflo's Digital Audit. The contents follow the flow of an audit
engagement, with additional functionality relevant to group audits at the end of the guide.

Why do I need to fill out the information request?
Inflo will always keep your personal information safe. We ask for your information in exchange for a valuable resource in order to;
(a) improve your browsing experience;
(b) send information to you that we think may be of interest to you by email or other means;
(c) send you marketing communications that we think may be of value to you.
Is this really free?
Absolutely Free.
Inflo aims to help accountants grow their value through technology and also by sharing some free knowledge that we hope you'll find useful.
If you have any questions get in touch.