Digitalization and Innovation in Auditing White Paper
This paper provides guidance to audit firm IT leaders, senior auditors, and decision makers on best practice Digital Audit adoption. The information presented is based on the experiences of eleven early adopter firms that have successfully adopted Digital Audit tools and are
moving toward implementing a full Digital Audit process.
Read our free guide for a deeper dive in to Digitalization and Innovation in Auditing.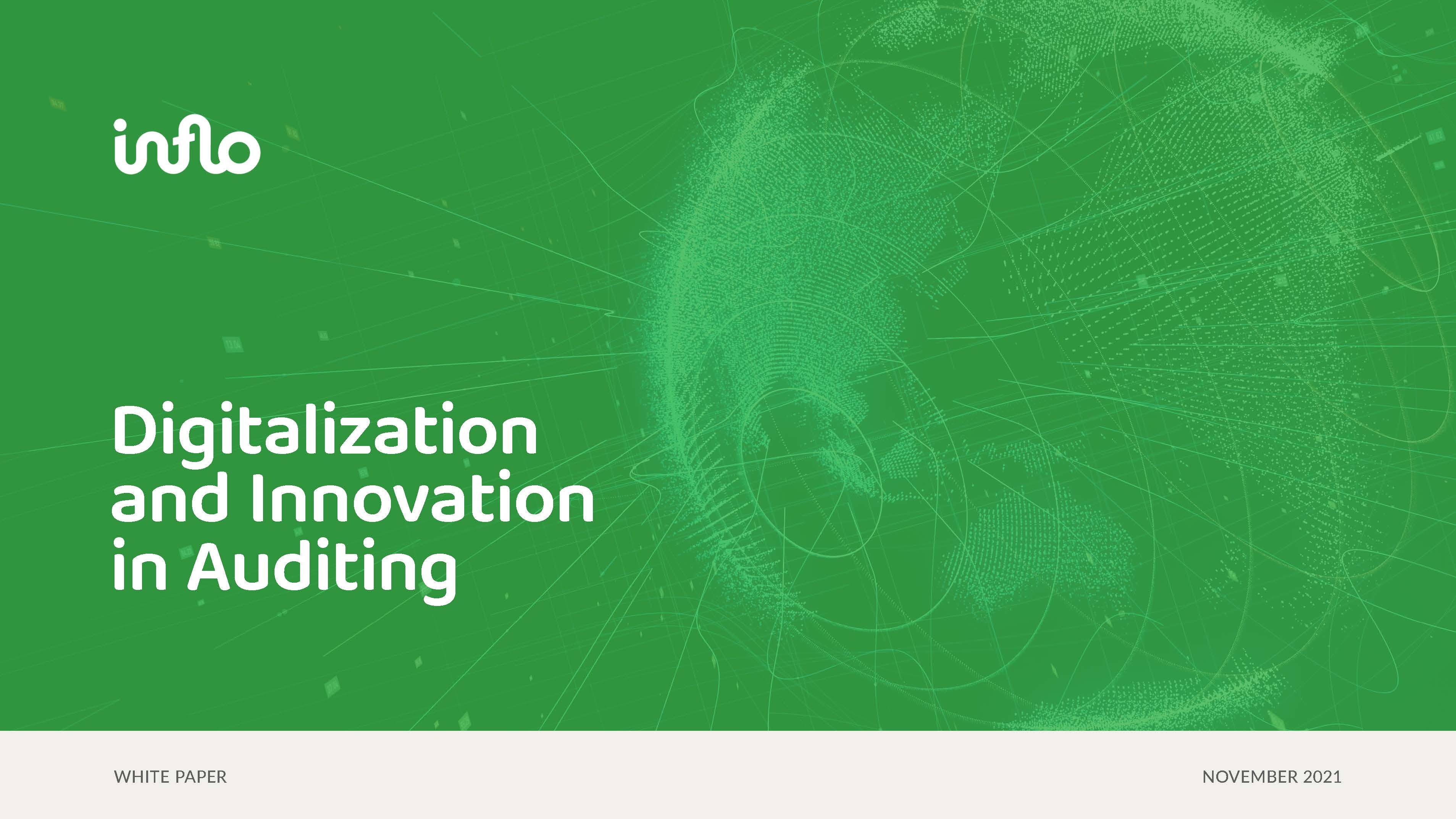 This 14 page guide includes:
Research and shared learnings

The evolution of auditing

The voice of Inflo users

The Impact of digital

Case Study: Crowe Australasia

Case Study: Duncan & Toplis

Case Study: BDO USA LLP
Everything you need to know...
As firms continue to invest in Digital Audit tools and apply these new techniques, they are learning a number of valuable implementation lessons that need to be shared. Because this exchange of knowledge and best practices are critical to the future of our auditing profession, Inflo commissioned this paper to provide insights into the transformational impact digital auditing is having on audit firms, their clients, and the accounting profession.

Why do I need to fill out the information request?
Inflo will always keep your personal information safe. We ask for your information in exchange for a valuable resource in order to;
(a) improve your browsing experience;
(b) send information to you that we think may be of interest to you by email or other means;
(c) send you marketing communications that we think may be of value to you.
Is this really free?
Absolutely Free.
Inflo aims to help accountants grow their value through technology and also by sharing some free knowledge that we hope you'll find useful.
If you have any questions get in touch.