Designing and implementing a modern system of quality management: Part 1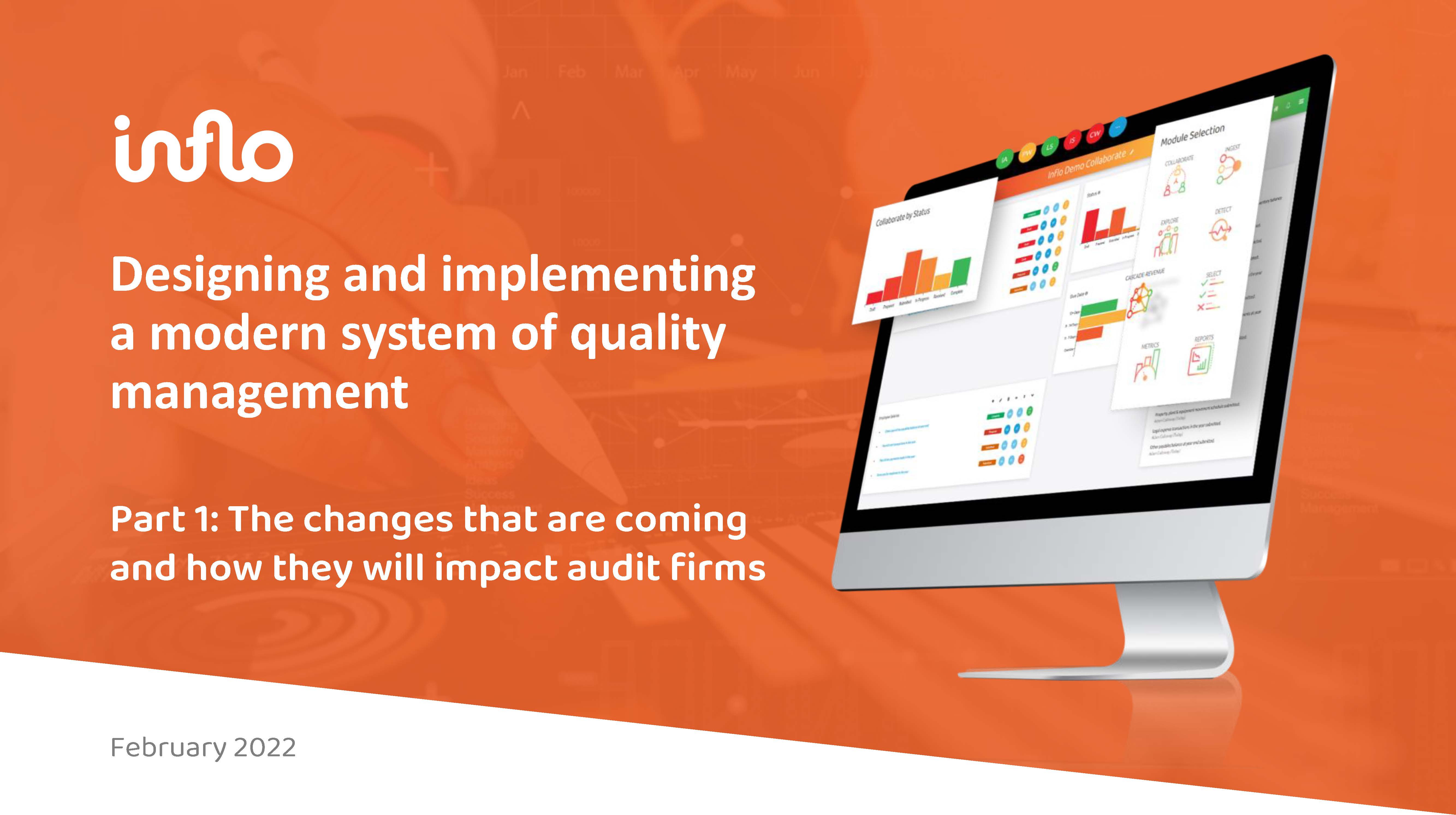 Download Free International Guide
This guide explains the requirements as approved by the Auditing Standards Board (ASB) and the Accounting and
Review Services Committee (ARSC) for quality management standards and how they apply to territories across US.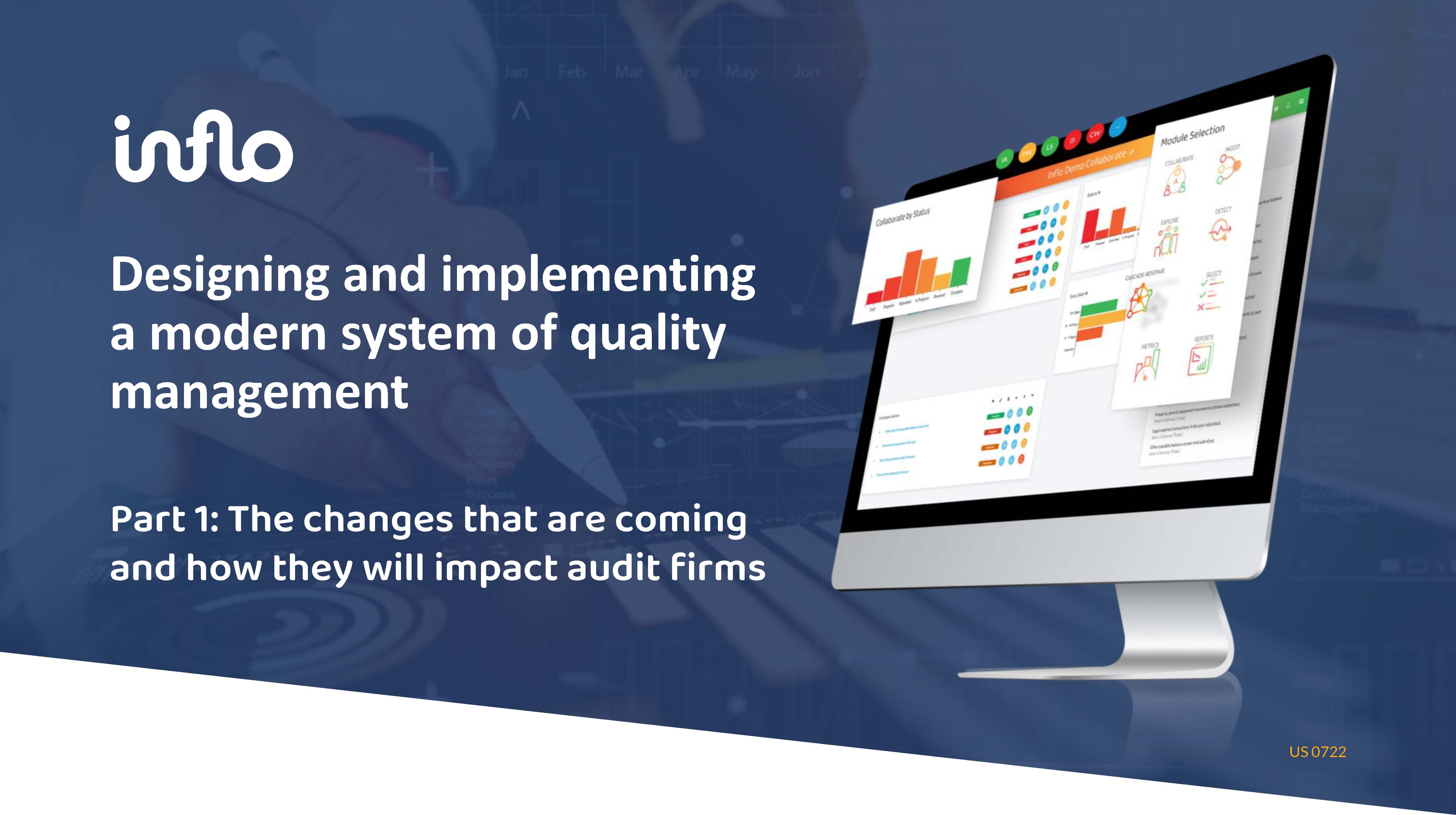 The 10 page guides includes:
Introducing the new standards

Key changes from current standards

Implementation timeline

Implementing a quality management system

Designing and implementing a quality management system

Other considerations

Documentation

The Inflo approach
Everything you need to know...
In Part 1 of this briefing paper, we provide an overview of the new quality management standards, describing adoption timelines across the globe as well as key items firms should consider in their implementation plans.

Why do I need to fill out the information request?
Inflo will always keep your personal information safe. We ask for your information in exchange for a valuable resource in order to;
(a) improve your browsing experience;
(b) send information to you that we think may be of interest to you by email or other means;
(c) send you marketing communications that we think may be of value to you.
Is this really free?
Absolutely Free.
Inflo aims to help accountants grow their value through technology and also by sharing some free knowledge that we hope you'll find useful.
If you have any questions get in touch.