Inflo: Top Tips - How to Master Remote Auditing
This guide has been developed to help teams understand and implement the techniques necessary for successful remote auditing practices, continuing to perform effective, high quality audit services which deliver value to clients.
Read our free guide for a deeper dive in to How to Master Remote Auditing.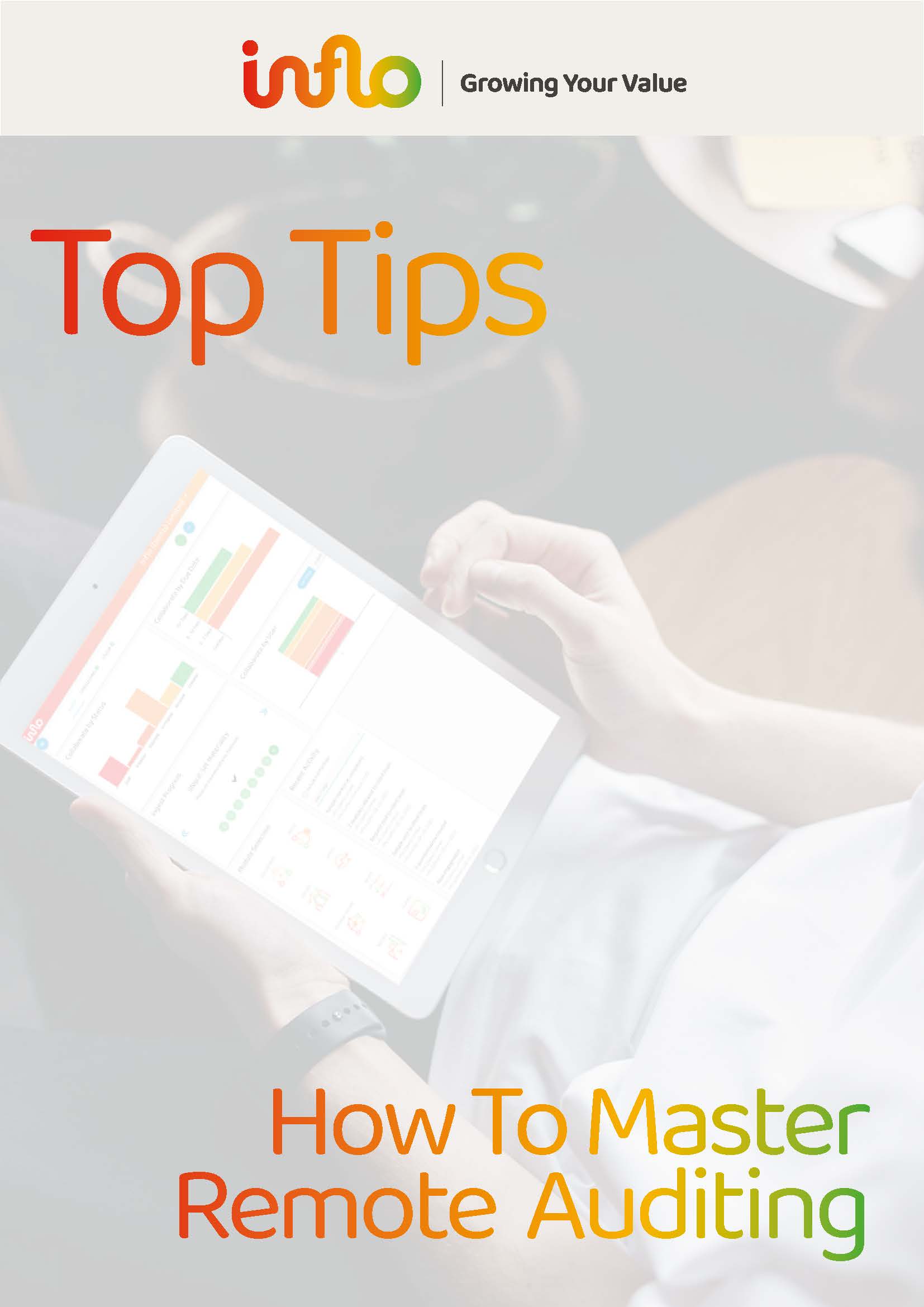 This 11 page guide includes:
Information requests

File exchange

Project management

Portfolio working

Obtaining transactional data

Focusing on risk

Starter sampling

Fraud and management overrride

Revenue testing

Client Deliverables
Everything you need to know...
Audit services typically involve a significant amount of time spent at the client site, working closely with the finance function. But that model is no longer essential to delivering audit services due to significant advances in the technology used in both finance and auditing. In its simplest form, the concept of remote auditing relates to the performance of audit services with minimal or no time on site with the client.
Such an approach fundamentally shifts established principals. For example, geographical location is no longer a key consideration when attracting clients and less time is required for staff commuting reduces the cost of service delivery.

Why do I need to fill out the information request?
Inflo will always keep your personal information safe. We ask for your information in exchange for a valuable resource in order to;
(a) improve your browsing experience;
(b) send information to you that we think may be of interest to you by email or other means;
(c) send you marketing communications that we think may be of value to you.
Is this really free?
Absolutely Free.
Inflo aims to help accountants grow their value through technology and also by sharing some free knowledge that we hope you'll find useful.
If you have any questions get in touch.